St Albans Secondary College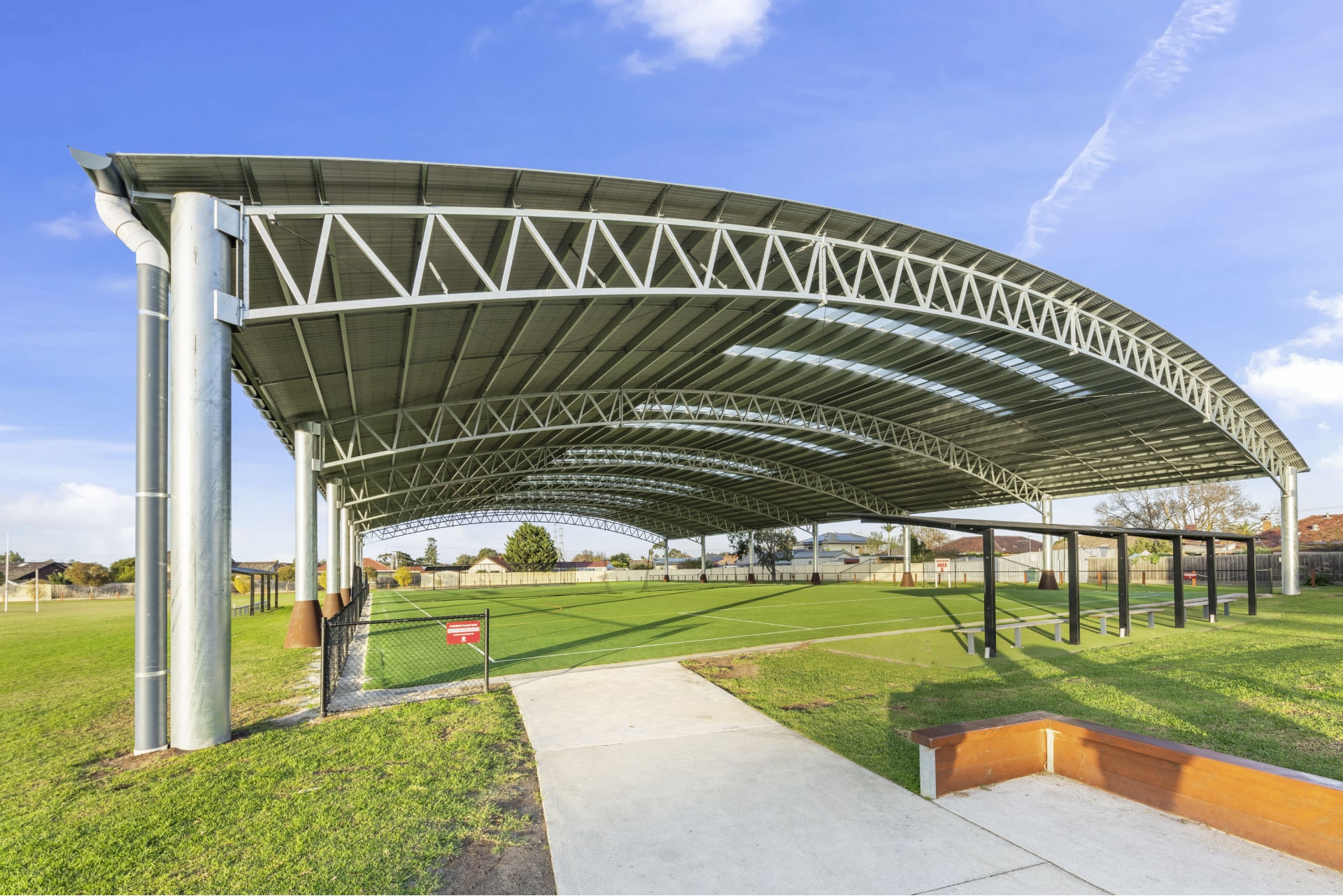 St Albans Secondary College
Custom Sports Court Cover
60m Long x 38.8m Wide x 6m Eaves
Brief: ENVIROCLASS, (then Entegra), was approached to assist in planning and preliminary design and budgeting of covering a large outdoor space / court area at the back of the school.
Scope: Our scope included full design / engineering and permitting scope. Followed up fabrication and site installation. Plumbing and sub surface storm water was completed by the clients contractor already familiar with the property.
2,328m2
For all weather use
1,436 Bolts
Holding the structure
Got a question?
We'd love to hear from you