Corpus Christi Primary School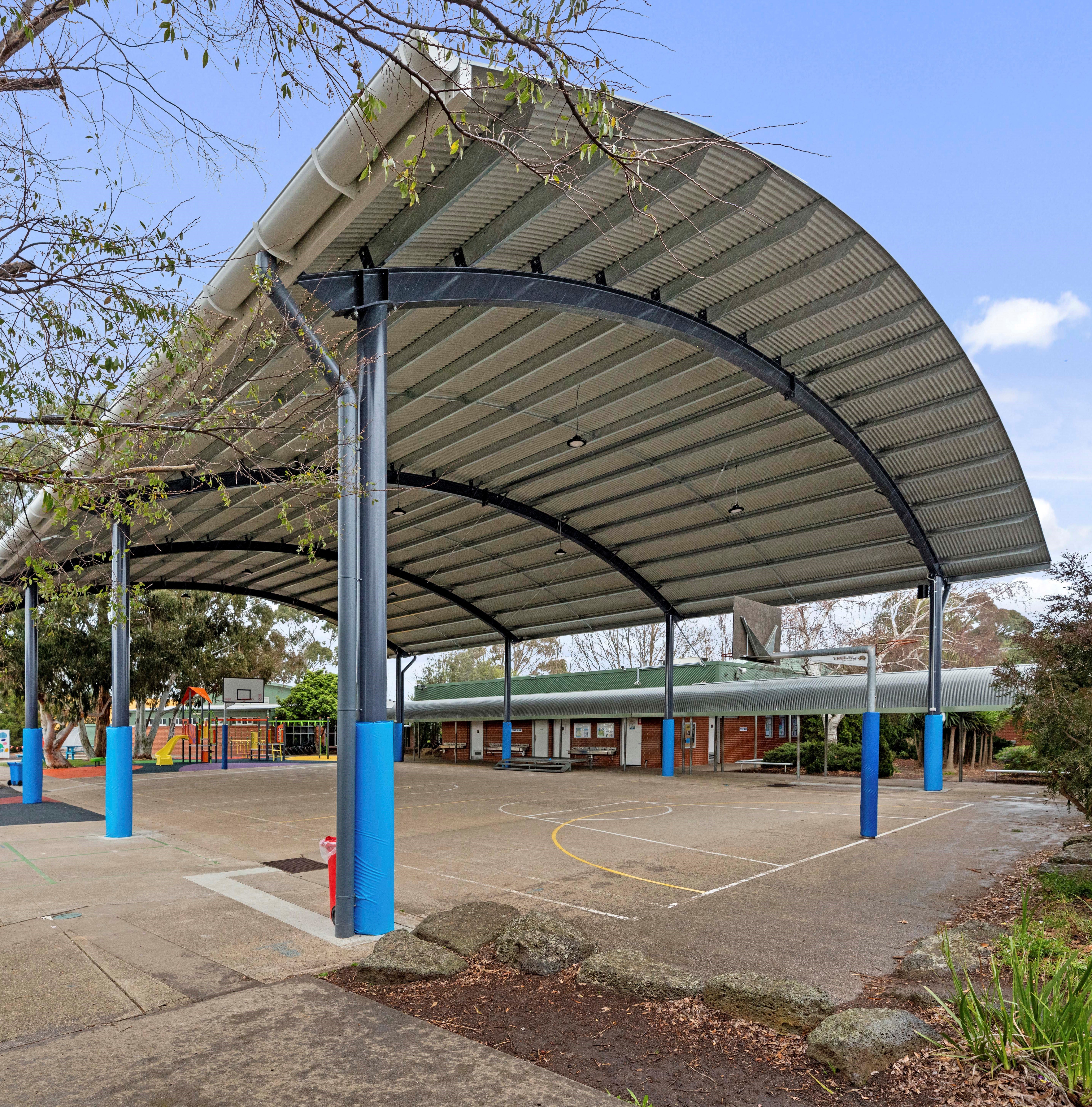 Corpus Christi Primary School
18.5m Wide, 27.8m Long, 6m Eaves
Brief: ENVIROCLASS was contacted by the school to assist with covering a court that become an unusable space in wet weather. They didn't have a large enough space under cover to gather as a whole school. Overall the project needed to integrate seamlessly with the existing school building, where we recommended a curved roof as there we a lot of curved walkway and verandah rooves around existing buildings. We also provided a painted structural steel finish to blend in with the rest of the landscape architecture.
Scope: ENVIROCLASS scope was as head contractor to oversee all aspects of the build. This included, all permits and compliance, highbay lighting, PA system, stormwater connection, column padding and softfall remediation work.
10,170
Litres of concrete underground in footings
Find out how we helped Corpus Christi find their perfect shade structure!
Watch Testimonial Here