Beverley Hills Primary School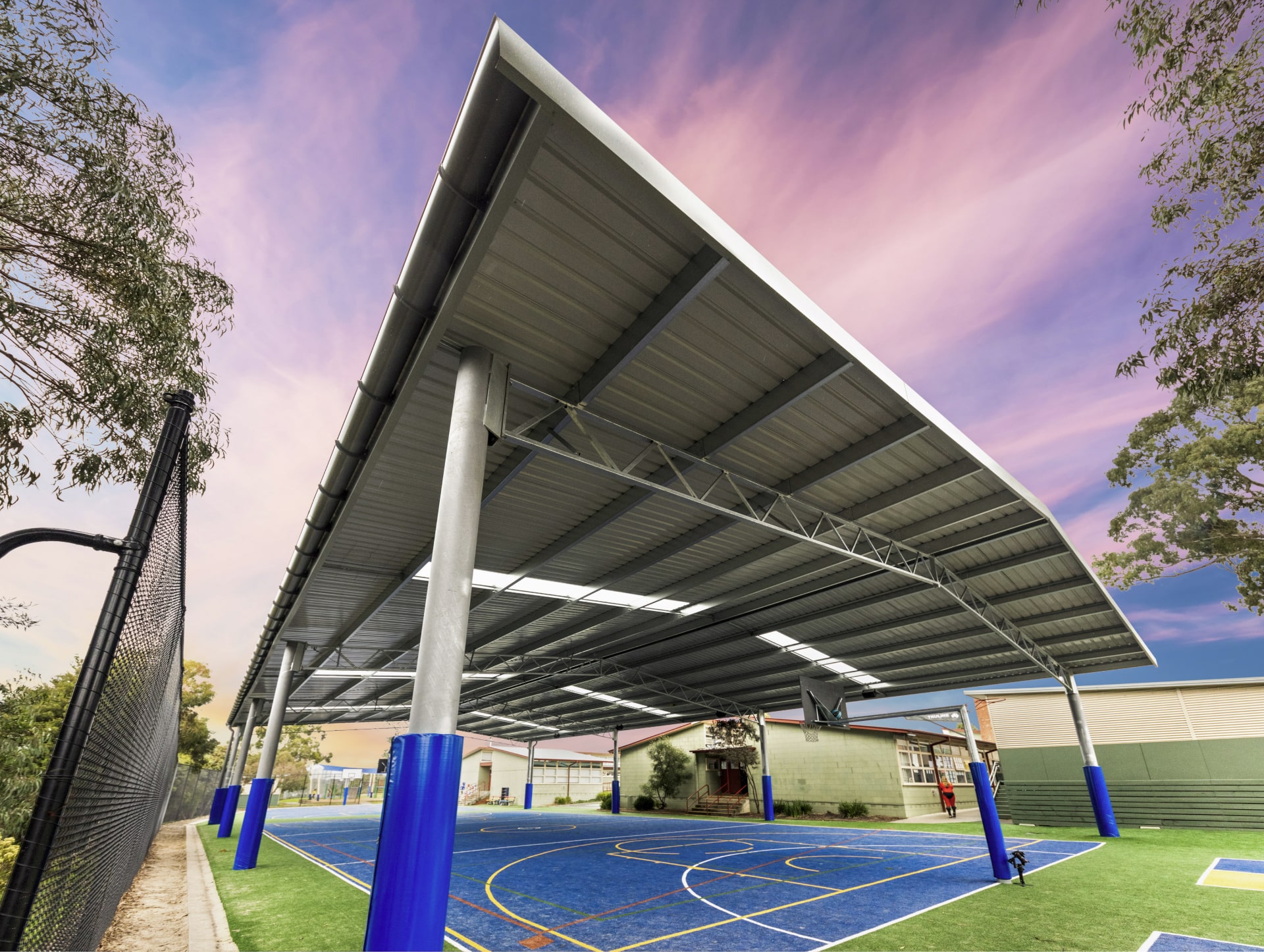 Beverley Hills Primary School
Brief: We were contacted by Beverley Hills PS Principal, and tasked with transforming their outdoor court to become an all-weather outdoor area for conducting event's in all seasons and all times of day.
Scope: ENVIROCLASS, (then Entegra) scope involved the full design and engineering of the building, as well as overseeing fabrication of the structural steel. Once the building 'kit' was on site, we worked through the school holidays to stand the building up for use in the school term. This was over an existing artificial surface which required protecting. Additional items were incorporated to the build by another contractor doing the fit out which included lighting, PA system and post padding.
648m2
For all weather use
296 Bolts
Holding the Structure
"We didn't have an indoor PE (physical education) space or a space where the whole school could fit – a room where we could have assembly together, now we do…we just all love it."
Got a question?
We'd love to hear from you