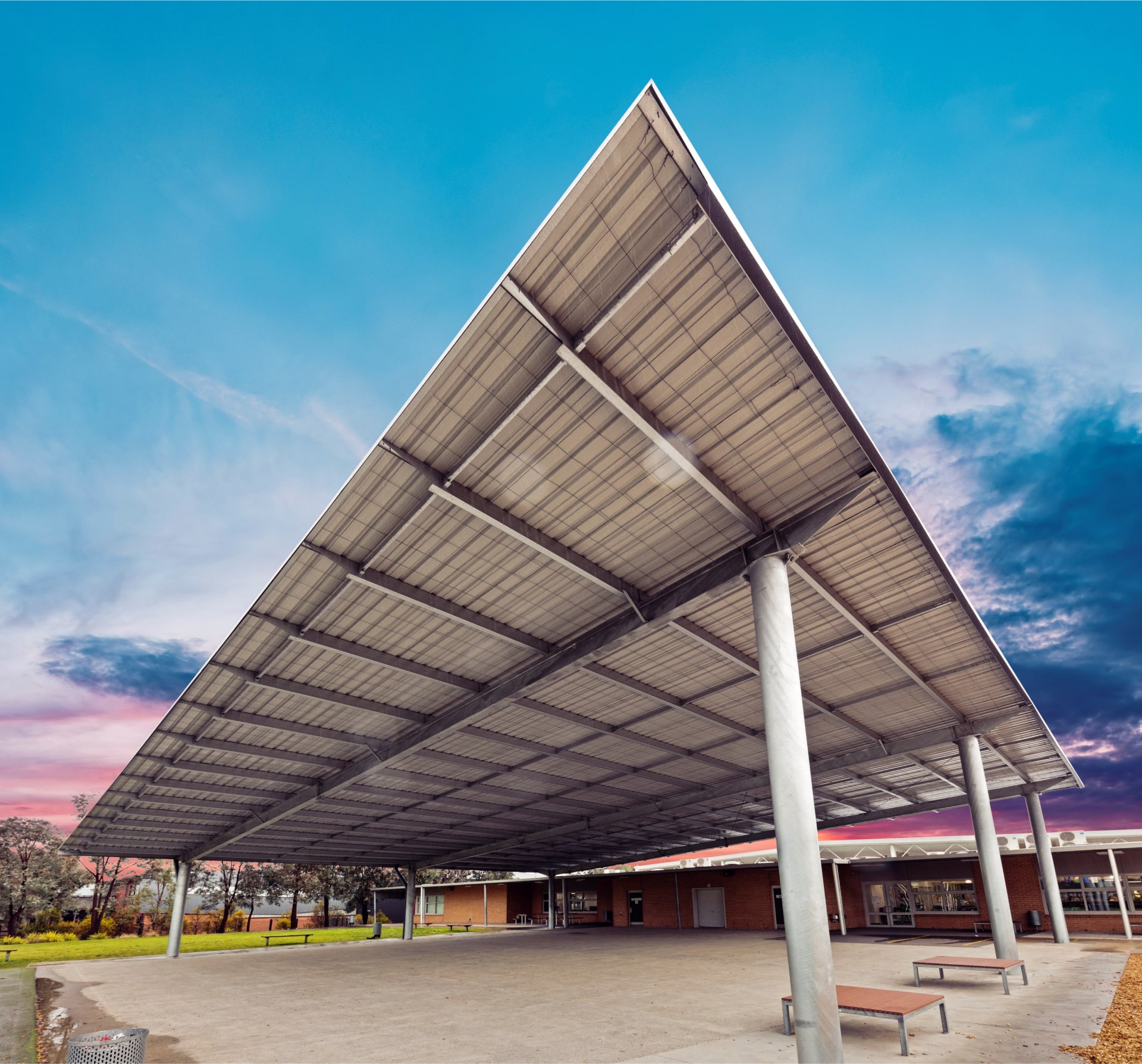 21m Long, 16m Wide, 5.25m High
Brief: The client required Enviroclass to price a covered area next to the playground where the students access the building. We were required to ensure it fit in with the look of the existing school, which was relatively modern. We matched similar rooflines (skillion or flat roofs) to ensure that this new space didn't look like it wasn't part of the original plan when the school was built. Our design also allowed us to ensure that bay spacings could be tweaked to avoid having services in our footings.
Scope: Enviroclass completed the entire design, engineering, and fabrication process for the school, as well as the town planning and building permit requirements. Site work included full site containment, stormwater connection, footing placement, steel frame assembly, and roofing.
Got a question?
We'd love to hear from you